Let's see, where was I?

Oh right: and a couple! (A couple of professional photographers - yikes!!)

My second photoshoot on Day 3 of the amazing photography workshop that I've been writing about here, here, and here was with a couple: Matt and Laura, who were among the group teaching the workshop.

I have another story about how not inside-of-my-element I was, but first, a picture, just so you know it all turned out ok in the end.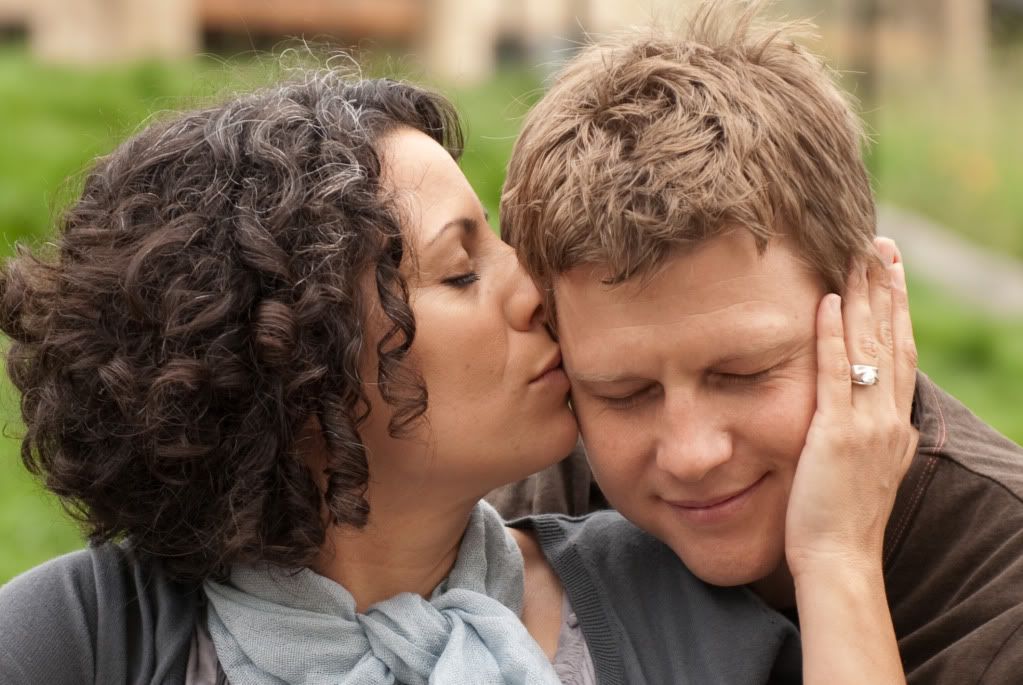 Oh wow. When I was told I would work with Matt and Laura next, my stomach turned inside out. Doubt started to creep into my mind - I mean, I had seen their self-portraits. What did they need me to take pictures of them for anyway? :) And they know what they're doing! What if they think what I'm telling them to do is stupid? What if they know what I'm photographing won't work? What if...

Fortunately, I didn't have too much time for self-doubt because I was thrown into a group where shooting was already in progress. A couple of snaps of the shutters and the group turned to me as Matt and Laura asked (very nicely, I might add), so what would you like us to do?

Whoa.

I was a deer in headlights. And here's something you may not know about me: I have a quirk. Probably more than one, but one in particular that came to light here. When I'm nervous or don't know what to say, I crack jokes - weird jokes, inappropriate jokes (not in the risque or dirty sense, just simply not germane), anything to distract people from my unease.

So I asked Matt to twirl Laura. I meant spin. In the dancing sense. But that's not what I said. So I explained what I meant and then somehow decided it would be a good time to start in on the weird jokes. Frolic like bunnies! I said. I was kidding, but no one laughed. So I kept going: If you don't want to spin her, you can both hop around like bunnies - that might be nice!

I hoped they knew I was kidding. I really think they looked nice spinning!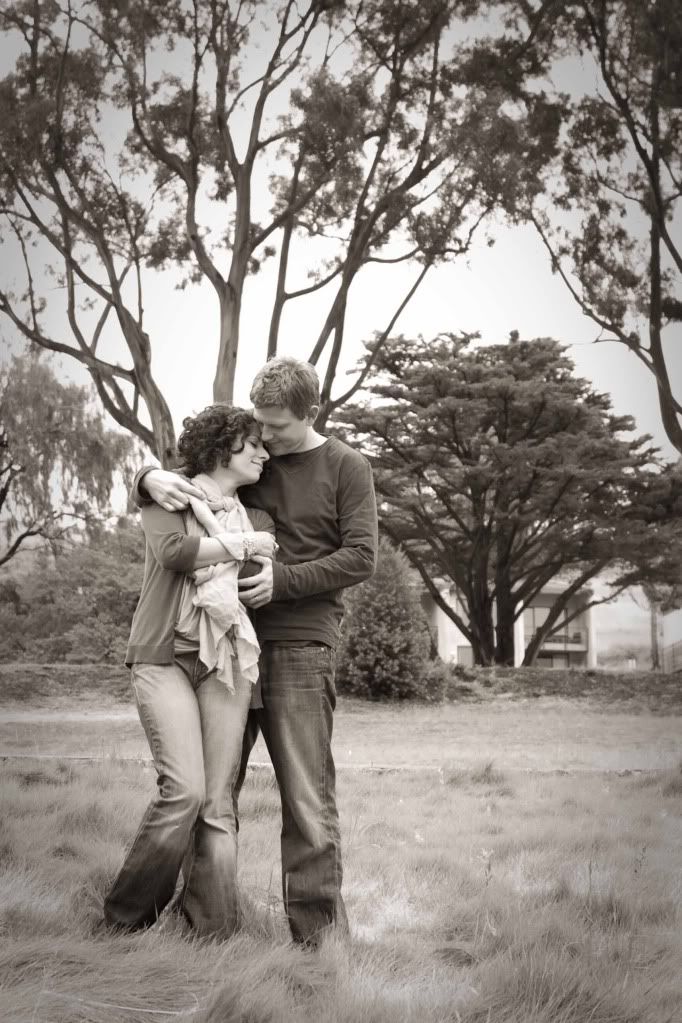 I think at one point I even asked them to talk to each other as they walked away from me. The topic? Why you aren't bunnies. Totally weird. I know. I cannot believe I'm even telling you this.

Fortunately for me, you don't need to tell Matt and Laura too much to get a beautiful picture.



You guys were wonderful and wonderfully patient models. Thank you!