Halloween usually isn't a big holiday in our house. We always buy candy (and end up eating a lot of it because our street isn't big for trick-or-treating); I wear my Halloween t-shirt; but that's about it.

We weren't quite ready for covering our fence in fake spider webs, pumpkin carving, hanging ghosts from the trees or dressing up ourselves, but I don't think Will noticed yet. :) This year was a great starter Halloween for us. Next year, we'll be ready for the big time.

This year, we started with an adorable child,



put him in a pumpkin patch,


and dressed him in a costume.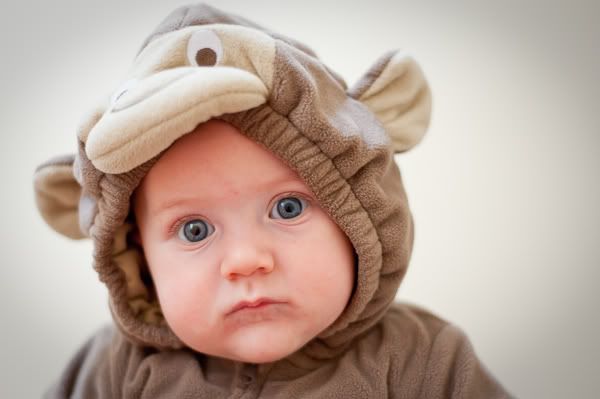 I think we did pretty well. I can't wait for next year!