I have so much more Greece to tell you about! When I last left off, I was recovering from neck pain, developing a Counterpain addiction and heading to Poros on the ferry.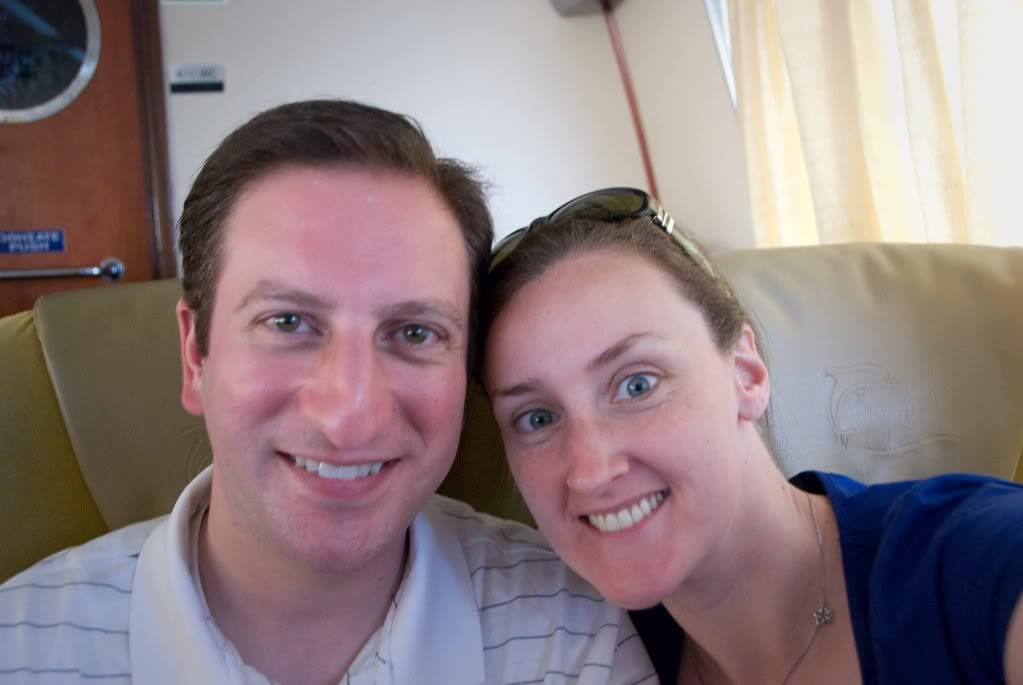 Poros was the gateway to a significant amount of our time in Greece. Poros was where we met up with our friends and the springboard to our time in the Peloponnese.
The Peloponnese is such a beautiful part of Greece with a lot of history. We spent our first full day there on a roadtrip. (Driving a stick shift down hilly, windy roads in Greece, when the closest we normally get to manual is steptronic - now that's what we call a vacation!)

We started by exploring Nafplion.
Nafplion has a very Venetian feel, minus the canals. And it should. The city was held by the Venetians before the Ottomans got their hands on it.
The city also boasts a beautiful harbor and lots of cafes from which to take in the view of the Venetian fortress (Bourtzi) that had historically defended it.
From there, we made our way to Mycenae - an ancient hilltop palace complex discovered in 1874.
Some of the carvings and stone walls are intact (or maybe rebuilt), including the Lion Gate (below right).
Me doing the same

And outside the main city was the Treasury of Atreus - a Mycenaean beehive tomb. I made Alex pose with the masonry.
The structure reminded me of the beehive huts in Ireland:
very cool, impressive building, but fairly empty.
Look around for 15 seconds and you've pretty much seen it. So I occupied myself with trying to get a picture of the inside, since it was pitch black and I didn't have my flash with me.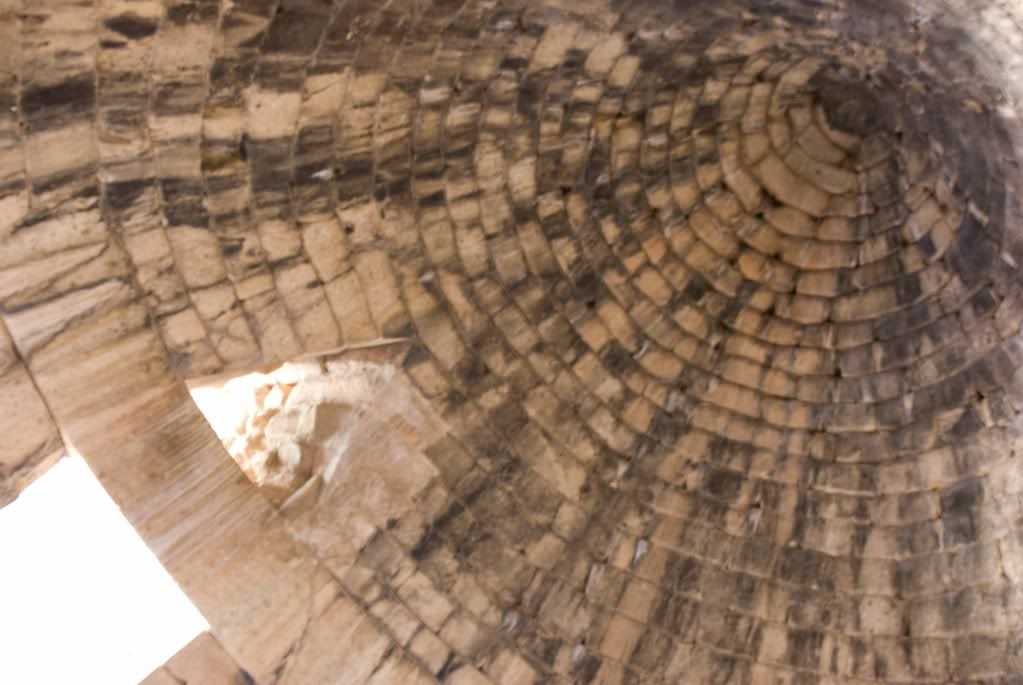 In Mycenae, I started on my quest to take better self-portraits of us. I never quite perfected it, but it's worth showing you my progress throughout the trip - so here we have my first attempt.
After Mycenae, we proceeded to Epidavros to see its near-perfect condition theater. Since the city is relatively remote, the masonry here was never taken and so had remained fairly intact since its original construction in the 4th century BC.
We also explored the museum, which contained a treasury of items found at the site during restoration.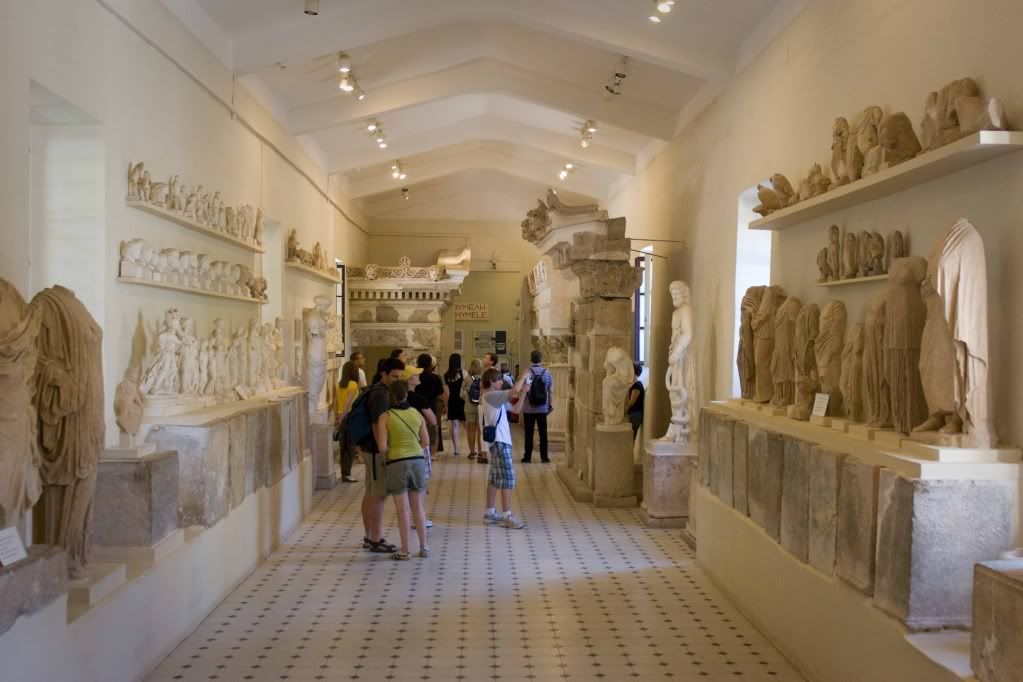 And we made another attempt at a self-portrait... getting better.
And then we drove home - because driving in Greece along cliffs in a stick shift is Alex's specialty. Um, well, it's more his than mine! And he did an amazing job - he even let me stop to take a picture. :)

I still have a lot to share, but that's enough for one day. Kudos if you made it to the end! I should have a prize or something!