The vacation recount begins...

On our way to Greece, Alex and I had a long layover in Munich (5 hours). So we decided to make the most of it and head into town to pass the time. It was a quick trip but a great idea!

The S-Bahn (train) runs directly from the airport to Marienplatz: the center of town - right in front of the Rathaus (townhall), home of the Glockenspiel. The Glockenspiel is essentially a giant cuckoo clock in the center of town - a tourist trap that plays at 11am (and noon and 5pm in the summer). Without having to make a special trip, we emerged from the train stop just as the Glockenspiel began to chime and managed to watch it for a few minutes before deciding we had better things to do. :)


From the Glockenspiel, we explored Munich and saw as much as we could of its distinctly German architecture.
Then we made our way to the Frauenkirche - Munich's cathedral (visible in the first skyline picture above).
We got up close and personal with the Frauenkirche's domes by climbing to the top of one of the towers.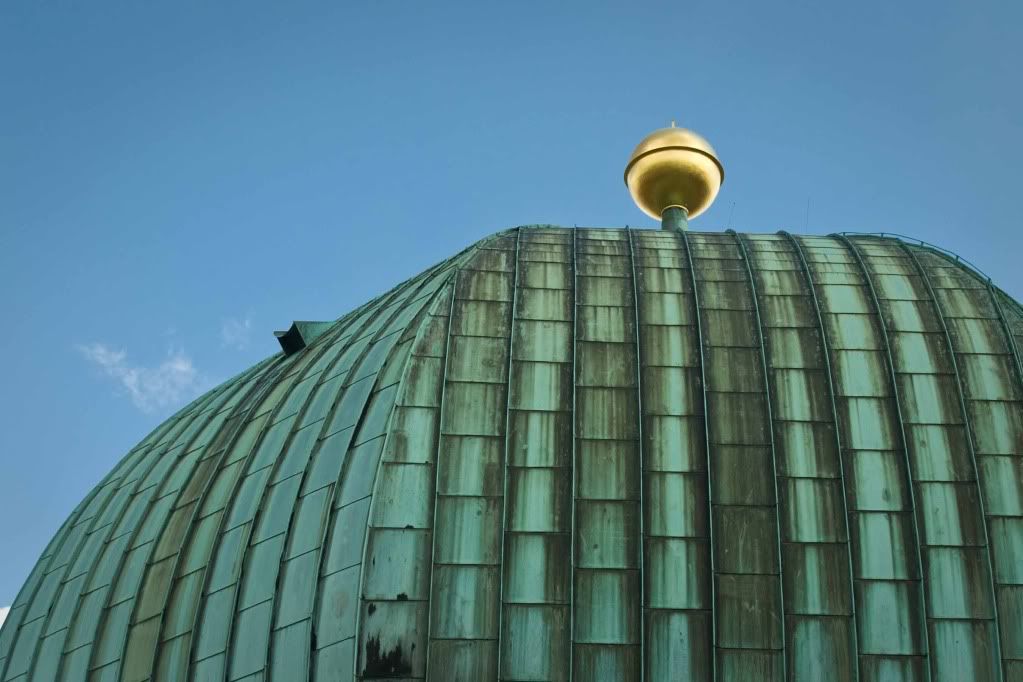 We took in the view from the top.
And then, because a trip to Munich without a beer is an incomplete trip to Munich, we went to the Hofbrauhaus.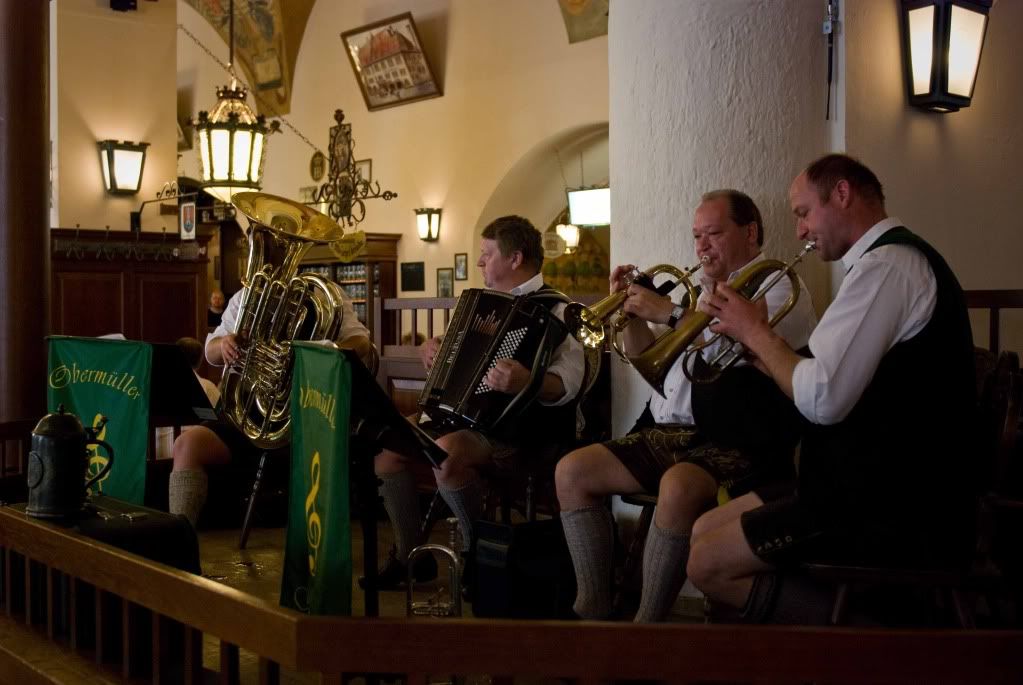 I survived Munich, barely, and we were back at the airport, without a hitch, in time for our flight to Athens. I'll tell you about that later.


P.S. Hope everyone had a happy 4th!