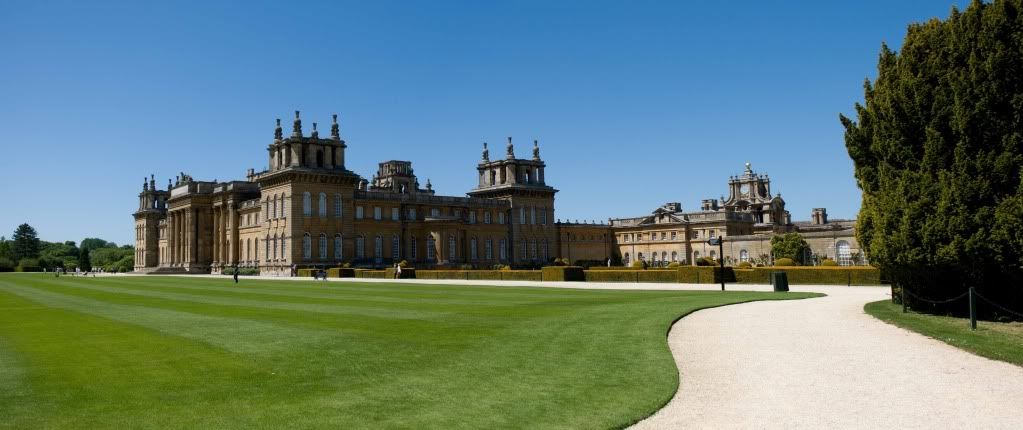 Our bonafide touristy trip while in London involved a trip to the countryside, to Blenheim Palace. Blenheim is a beautiful home, surrounded by acres upon acres of beautiful gardens and grounds.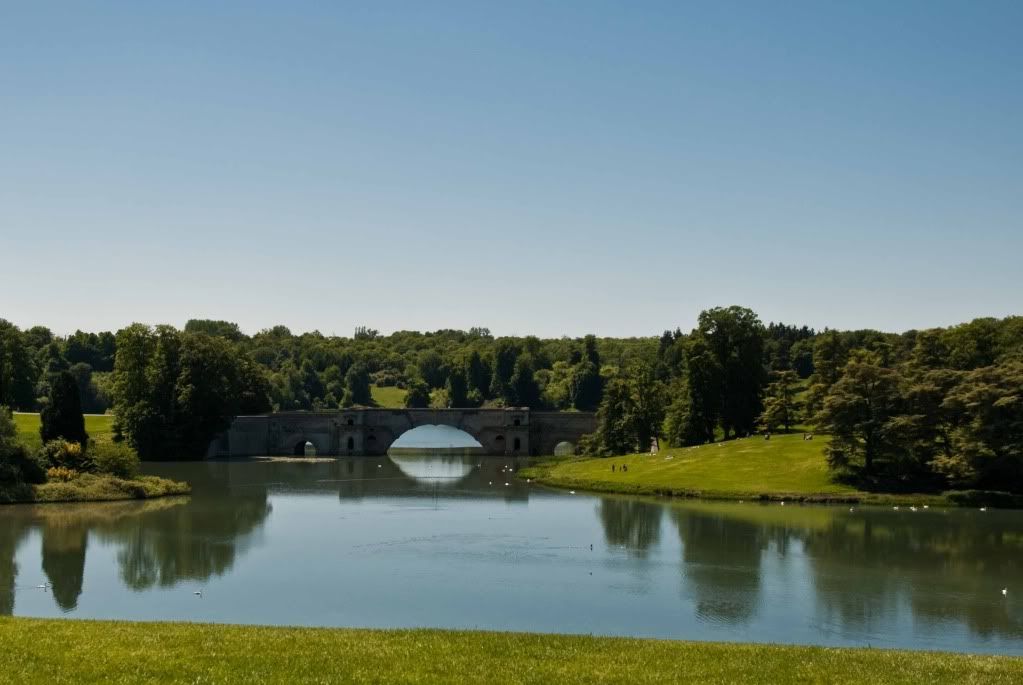 Graham was our tour guide.
The gardens were stunning...
...and the house wasn't too shabby either.
But we spent all of our time at Blenheim walking around the grounds. There was so much to see - here is a sampling...
I got a huge kick out of this sign - sometimes my humor is so simple!
And Alex, knowing that my humor is simple, entertained me with some goose-chasing. (Sorry dear - you chase it, I post it.)
After a really nice walk around the palace grounds, Alex, Graham and I had a relaxing, enjoyable lunch at
The Feathers
in Woodstock - the town adjacent to the palace.
And Pimm's cups! Oh, Pimm's cups, you are so tasty (and pretty)!